20. John Carver (Newcastle)
It took a lot to improve Alan Pardew's standing on Tyneside, yet John Carver made the possible impossible. Going into the last day of the Premier League season, it appeared as though the insanity of giving Carver the manager's job for the rest of the season could cost Newcastle their Premier League status. Fortunately for Carver and for the Toon Army, the fixture computer generously selected a home match for them on the final day against a team that had also been in freefall and had long since been thumbing the holiday brochures. Newcastle survived, but such was their dismal form under the seemingly deluded Carver that Sir Bobby Robson's former assistant is unlikely to receive any managerial job offers for the foreseeable future and certainly will not be patrolling the St James' Park dugout next season however much he overtly covets the job on a permanent basis.
19. Brendan Rodgers (Liverpool)
They say that a week is a long time in politics and a year is certainly an eon in football. Last year Brendan Rodgers was talked up as one of the brightest young managers in football and was regarded as Liverpool's best manager since Rafael Benitez after guiding Liverpool to within a slip on the grass of the Premier League title. Liverpool's second place finish in 2013/14 having scored 101 goals in the process saw Rodgers named as the LMA Manager of the Year. A year on though and Liverpool's humiliating 6-1 defeat at the Britannia Stadium leaves many observers to question whether Rodgers remains the man to lead Liverpool and to be entrusted with the summer transfer kitty after his signings last summer have failed spectacularly.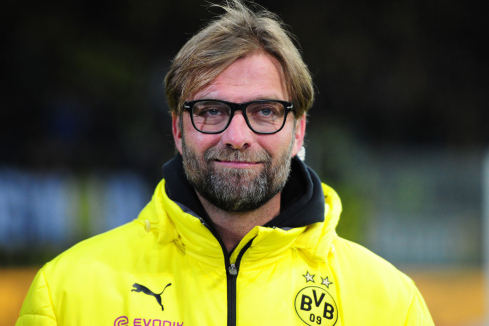 With Jurgen Klopp and Carlo Ancelotti available, is there enough belief in Rodgers' managerial capabilities to retain the faith? Losing Suarez was critical of course and the absence of Sturridge for large swathes of the season did not help and without them both, Liverpool rarely charged out of the blocks in the first 30 minutes of matches as they had done the previous season. The loss of Gerrard causes Liverpool further headaches as there appears to be a distinct lack of leadership elsewhere in the side. Jordan Henderson is regularly touted as the heir apparent, but he seems to be little more than a sheep in wolf's clothing. Rodgers is also being blamed for Raheem Sterling's contract situation which is a sign of a manager in a vulnerable position. The only real blame that can be attached on Rodgers in this regard is not getting Liverpool high enough in the table to be seen as the best car in the showroom. Rodgers' 2013/14 exploits mean he possibly just about remains in credit at the moment, but a big summer and a good start to the new season are crucial if the Ulsterman is to remain at Anfield for the long haul.
18. Steve Bruce (Hull City)
As with Rodgers, a lot can change in twelve months. A year ago, the former Manchester United centre back with the crooked proboscis was leading his side out in an FA Cup final and saw his side go 2-0 up after 8 minutes in the Wembley showpiece before ultimately succumbing 3-2 in extra time. Having spent over £40 million in the summer to strengthen the squad, Hull looked set up for a season of consolidation. Steve Bruce had, after all, shown himself to be an astute maneuverer in the transfer market before in equipping teams for Premier League survival. But this time, it appears that Bruce did not get the right blend of players and looking back, the sale of Shane Long after only six months on Humberside seems an odd decision given that Hull's chronic lack of goals was their chief undoing.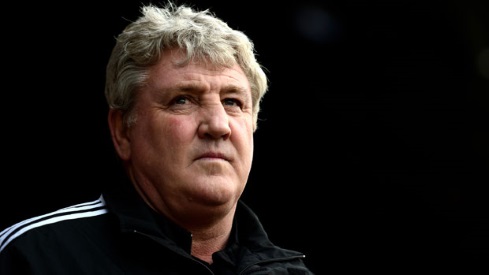 Long term injuries to the likes of Robert Snodgrass and Mohamed Diame did not help Bruce's cause, but some of his signings clearly were unsuitable. Hatem Ben Arfa has always led the life of a football maverick and Bruce was naïve to think he could bring in a player who would sign up to the team ethic. Bruce does have the nous and the respect of his players to lead Hull back into the Premier League, but whether he has the energy to lead this group of players that are not as good as they think they are back up is another matter.
17. Chris Ramsey (QPR)
The myriad failings at Loftus Road this season owed far more to the terrible decision making by QPR's hierarchy than anything Chris Ramsey did. On the surface, Ramsey seems like a decent football man and a talented coach who has been promoted beyond his station due to circumstance. His permanent appointment for next season says more about how bare the cupboard is now QPR have been relegated and have probable financial penalties awaiting them. The real villains at Loftus Road are the publicity hungry Fernandes and the perennial murine deserting the sinking ship in the form of Harry Redknapp who filled the squad with thirtysomething past achievers on high wages and Championship level never-achievers. Ramsey had to make do with what he inherited and try as he might, his team was not good enough. He will now have the thankless job of firefighting next season before he is moved on and the next desperado is summoned.
16. Roberto Martinez (Everton)
After leading Everton to a top 6 finish last season and a finish above Manchester United for the first time since 1991, it seemed like the Spaniard would be the toast of the blue corner of Stanley Park for plenty of time to come. Yet, things have unravelled spectacularly this season and suddenly Martinez is less of a Messiah and more of a naughty boy so far as some Toffees supporters are concerned. In the early years of David Moyes' tenure at Goodison Park, Everton seemed to lead a good season-bad season existence, but this season is in fact the first season for a decade in which they have not finished in the top half.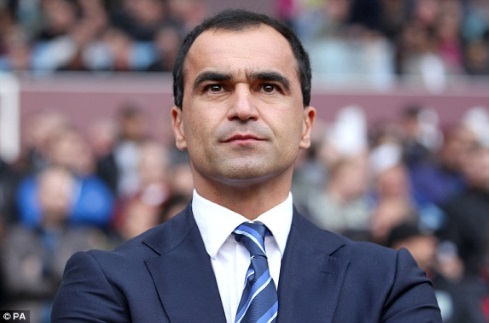 There are mitigating circumstances with the likes of Phil Jagielka, Leighton Baines and Tim Howard suffering a hangover from last summer's World Cup, while the dubious honour of playing Europa League football and having to constantly play catch-up have certainly played their part in Everton's underwhelming campaign. It is also noticeable that messrs Lukaku and Barry contributed more to Everton's cause when they were loan players than they have this past season since their moves were made permanent. Everton under Martinez have at times played eye catching football with not enough end product whilst playing too open at the back. Their victory late in the season against Manchester United showed what they are capable of, but the fact they followed up that victory with two home defeats only highlights their shortcomings and Martinez has to accept his share of responsibility in a disappointing season for the Toffees.
15. Manuel Pellegrini (Manchester City)
On the surface, it would seem harsh to place a manager that has led his team to second place in the Premier League this low in the standings. But, the reality was that City's season was effectively over by the start of March having been beaten at home in both domestic cup competitions and then being taken to the cleaners by Barcelona in the last 16 of the Champions League. Their FA Cup exit at the hands of Championship side Middlesbrough was admittedly not helped by the team having returned from playing in a friendly tournament in Abu Dhabi the day before. They rarely threatened a successful defence of their Premier League title, but even when they were thrown a lifeline by Chelsea dropping five points over the festive period, City responded by dropping two points at Everton and then losing at home to Arsenal. City's players seemed short of desire this season with Fernandinho and Yaya Toure often going through the motions, while Vincent Kompany and Pablo Zabaleta endured a remarkable regression in form. Only the magnificent goalscoring exploits of Sergio Aguero and some heroic goalkeeping displays from Joe Hart ensured City finished the season as runners-up.
Given that City's ambitions are now squarely based around winning trophies, failure to win a single pot during the season and once again failing to make their mark in Europe, the inescapable conclusion is that Pellegrini has not delivered this season and with City needing to think in terms of breaking the team up and starting again in order to be back in the winner's enclosure next season, Pellegrini will need to bank on the goodwill of Sheikh Mansour bin Zayed Al Nahyan in order to keep the job next season with other marquee names becoming available to throw their hat in the ring.
14. Sam Allardyce (West Ham United)
The first half of the season promised so much for West Ham with many a respected pundit and Phil Neville all proclaiming the current Hammers' side to be the best to have graced Upton Park in living memory. That West Ham followed up such an excellent first half to the campaign with such a dismal second half to the season says much about Sam Allardyce's limitations as a manager. It spoke volumes that when Allardyce was announced to have parted company with the club within an hour of their meek surrender at Newcastle on the final day of the season it elicited very little surprise. Sure, Allardyce had done the job he had set out to do when he took the Upton Park hotseat in 2011 by getting the club promoted straight back to the Premier League and then stabilising them in mid-table in the top flight.
But the club he joined in 2011 was a different proposition to the one he is leaving behind with the Hammers only a year away from playing at the Olympic Stadium. Given the apathy from West Ham fans towards the Dudley-born manager and his footballing methods, the club can ill afford to contemplate playing in Stratford in front of a half empty stadium. For Allardyce is a footballing pragmatist. He is someone who is ideal for a club whose only ambition is to survive in the Premier League. Big Sam's organisation and meticulousness is a guarantee that objective is always achieved, just as it is if you appoint Tony Pulis. West Ham's supporters expect their club to do more than survive, however, and following a move to a stadium holding up to 55,000 supporters, the club's hierarchy will have far loftier ambitions too.
And therein lies the problem. Whatever Allardyce's managerial qualities, it is a fact that he suppresses ambition dues to his pragmatism. A season earlier, in order to keep players fresh for a possible relegation battle, Allardyce played a team of youngsters and fringe players in the FA Cup at Nottingham Forest and duly saw his side lose 5-0 to the Championship club in a live televised match. This season, with West Ham on a bad run of league form, he again rested players in their fifth round cup tie against West Brom and the outcome was a 4-0 defeat. Given the way the competition was opening up, a run to the final would have been in West Ham's grasp had they negotiated that round. West Ham's season faded after that and 16 points after Christmas was relegation form. Lack of squad depth did not help, but it is hard to disagree with the school of thought that Allardyce had taken West Ham as far as he could.
13. Sean Dyche (Burnley)
It is not often that managers of relegated sides seem to leave the Premier League with their reputation enhanced, yet that appears to be the case where the articulate, red stubble wearing, throat lozenge ad-man's dream is concerned. It is a quintessentially British trait to side with the gallant David wrestling with multiple Goliaths and unglamorous Burnley and their lugubrious manager ticked all the boxes this season. In some respects, Dyche may look back on the season as a missed opportunity. Burnley were always going to be favourites to get relegated, but in a season where several teams in the bottom half were there for the taking, the Clarets could not quite convert some good displays into winning situations. Dyche used his experience as a former centre back to good effect with Burnley only conceding 53 goals in 38 matches, but no team scored less than the 28 goals they mustered. Danny Ings shone in patches, but went on a barren spell at a key point in the season. Could the purse strings have been loosened further to give Burnley a better chance? With Ings certain to go in the summer and right back Kieran Trippier likely to follow, Dyche's managerial skills will be tested if he is to stand a chance to getting Burnley back up at the first attempt.
12. Dick Advocaat (Sunderland)
When Dick Advocaat took over at Sunderland with 2 months of the season to run following the dismissal of Gus Poyet, it looked like a major gamble to appoint a manager in the autumn of his career who had no previous experience of managing in the Premier League. Sunderland looked certain to be embroiled in a relegation dogfight right to the end and it appeared that their only hope was that there would be three other teams in a worse mess than them. Fortunately for the Black Cats there were, but Advocaat deserves credit for steering them to safety with a game to spare. As with the previous campaign, Sunderland seemed to find extra resilience and determination once April began and the realisation dawned on their players that they were playing for the retention of their livelihood.
That Advocaat chose not to continue as manager may say more about the time of life he is in and him not feeling the need to expose himself to pressure or to uproot his family. However, the group of players that Sunderland retain has seen off five different managers now and that says as much about their attitude as it does about the failings or otherwise of any of Advocaat's predecessors. Sunderland are an ambitious club yet they never seem to have a team or group of players suited to matching those ambitions. Sunderland can only hold back the tide for so long and so Ellis Short's choice of their next managerial appointment will be crucial in ensuring they are not sucked into another dogfight next season.
11. Tim Sherwood (Aston Villa)
Had Tim Sherwood guided Aston Villa to glory in the FA Cup final then a place in the top half of these standings would have been a certainty. After all, he inherited a team that had scored 12 league goals by mid-February and which was barely looking like creating chances, never mind scoring them. To end the season with an FA Cup final appearance whilst retaining Villa's Premier League status is more than Sherwood could have expected when he arrived in the West Midlands nearly four months ago. Yet, the soporific nature of their performance in their FA Cup final defeat shows that Sherwood still has plenty of work to do in order to reinvigorate Villa and to convince his doubters that he is the real deal as a manager.
Sherwood managed to guide Villa to five victories from his 13 matches in charge of Villa in the Premier League, which equalled what Paul Lambert had managed in almost double the amount of matches. Villa also managed 19 goals during that time, aided by Christian Benteke returning to form under Sherwood's watch. Sherwood's infectious personality seems to serve as a strength in motivating his players and getting the best out of them. Tom Cleverley ended the season as a midfielder getting into scoring positions and affecting the game rather than the impassive sideways passer that had been masquerading as for the previous three years.
For all of this, Villa ended the season in seventeenth place and were beaten heavily in the FA Cup final. Sherwood was criticised for not organising his team well enough in matches against the top teams while at Tottenham and Villa were far too open against Arsenal and were relentlessly outplayed. Villa fans will not unreasonably expect better times for their club and these may only be possible once a change of ownership has been achieved. Sherwood has done the first part of his job well, but sustaining this should the likes of Fabian Delph and Ron Vlaar follow Benteke out of the club will be a stern challenge. Sherwood looks like having his work cut out next season.